At Olivia in Truganina, we're celebrating our 200th customer this month.
In our blogs and on social media we often discuss why Olivia is an ideal place to raise your family, upsize to your dream home or invest in your future. This time however, you get to hear it from one of our future residents. Franca and her husband purchased land at Olivia to build their dream home for their family of four. They don't plan to move again, so this decision was important and had to meet several criteria.
With a range of
land lots
,
house and land packages
, and a convenient Truganina address, there is something to suit all tastes and budgets.
Franca shares with us why she and her husband decided on Olivia, when there are so many alternatives in Truganina and the Western Corridor of Melbourne.
"You're not far from anything, you're not stuck in the middle of nowhere. It won't take you half an hour to get anywhere, only five minutes to shops, schools and work – everything is close by. I can get to Woodlea shopping centre in 5 mins (opening soon) or I can get to Watergardens in 15 mins. I have access to both." Franca.
Why did you purchase at Olivia?
"For us it's the ideal location, not far from anything. It's close to work, schools and shopping centres. I work at Woodlea and it's only a 5 min drive. I like Olivia because out of all the developments in the area, it's further away from the freeways and main roads, so it's quieter. But it's still close enough to all major roads to be wonderfully convenient for all of us.
The Woodlea Shopping Centre complex is only a 5 minute drive away and the train station in Rockbank is also only 5 minutes away. Watergardens Shopping Centre is 15 minutes away if I want more variety.
The Westfield Shopping Complex will be built in a couple of years which will be a great asset for the community. And it's only 5-10 minute drive from Olivia.
We're all looking forward to a quieter lifestyle. It's a change, we're so use to being on this side of Taylors Lakes and on this side of Taylors road. I wouldn't have purchased at Olivia if it was the old Truganina, nearer to Tarneit. But it's closer to Rockbank on the border and it's part of the Melton City Council which we prefer.
Olivia has many advantages for a good lifestyle. The development itself is beautiful, and well thought out with a focus on lifestyle and ease of living. The blocks are bigger. The developers have paid attention to what really counts to support a quality of living every day.
For us, convenience, accessibility, not being far from anything and feeling connected to our wider community was really important. Olivia provides this."
What sort of lifestyle are you looking forward to at Olivia?
"My family is looking forward to moving here to start a new chapter. We're upsizing and building a larger home with more room, a larger backyard and a swimming pool.
We've lived in and built other houses in the area but we have never built our dream home. We're planning for this to be our forever home. It's ideal because we now have the larger block, a great community in a quality development and Olivia is close to everything.
My son and daughter look forward to a bigger bedroom and more space. They also appreciate the proximity of the train station to get into town and meet their friends. I like the fact I am close to work, so does my husband. We're looking forward to a better quality of life at Olivia."
"I wouldn't have bought anything that was too far away. Accessibility and convenience is important to me and the estate is beautiful – lovely parks and spaces."
How did Olivia compare to other developments in the area?
"Olivia has bigger blocks at better prices. It's quieter, away from the main roads and highways but just as accessible to everything we need."
With new land just released, call Olivia Estate and get in early
With three stages of the development already complete, the estate will soon have streetscapes, landscaped parks and homes. Olivia is on track to become a wonderful community of like-minded residents who want quality and convenience for a good lifestyle.
Get in touch with Christian Taverna, our Estate Manager on 0422 871 939 or [email protected] to learn more about why Olivia is an ideal place to raise your family, upsize to your dream home and invest in your future.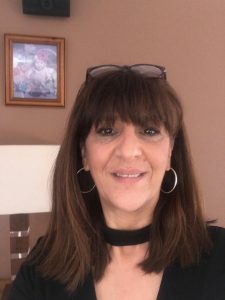 Header image credit: Ambreen Hasan on Unsplash.